Molly's Raw Milk No Churn Oreo Ice Cream
An easy, quick and delicious dessert. If you enjoy ice cream, this will quickly become your all time favorite!!
Molly's Raw Milk No Churn Oreo Ice Cream
This no churn ice cream is for those who want a delicious and easy treat with out having to invest in those additional kitchen gadgets. This recipe has now made it into the top of our families favorite quick dessert! This recipe was created just in time for the summer months ahead. Enjoy and dont be shy to share this recipe- your friends and family will be asking for more!!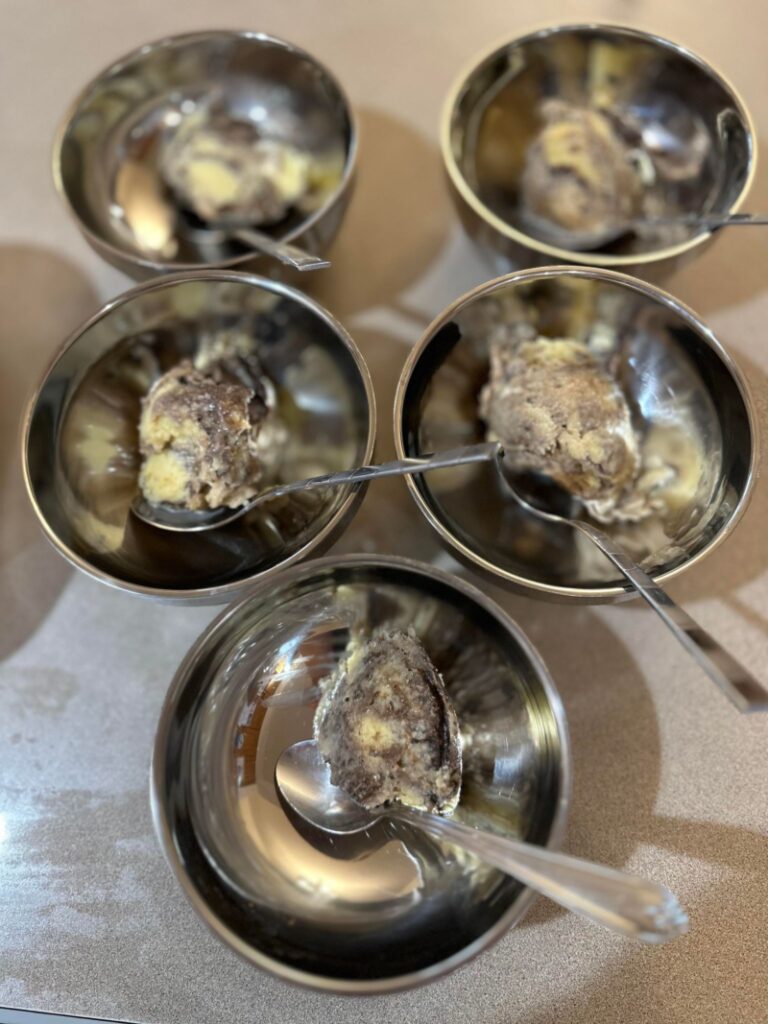 Instructions
1. In a large mixing bowl fitted with the whisk attachment, or using a handheld electric mixer, blend the heavy cream until stiff peaks begin to form.

2. Then slow mix in milk. Blend on low to medium spend till thickened. 

3. In the mean time, crush oreos and set aside.

4. Empty the condensed milk into the whipped cream mixture and use a spatula to fold everything together until there are no white streaks left.

5. Empty the mixture into a freezer-safe container and smooth it out with a spatula. Sprinkle 1/2 of crushed oreos on top of ice cream mixture.

6. Place the ice cream into the freezer for 2 hours. At the 2 hour mark, stir in remaining crushed oreos. Freeze an additional 2-3 hours or until frozen throughly.

**Leftover ice cream can be stored in an airtight container in the freezer for up to roughly  up to 2 months. It will continue to harder and crystallized over time.
Recipe Card powered by